Meet Our Dentists
The team at Aggie Dental Center is committed to taking care of all your dental needs. Every time you come in for an appointment, we want you to feel like a part of our family. We look forward to meeting you!
Dr. Chris Campus
I grew up in Pensacola and graduated from Tate High School in 1995. I currently live in Gulf Breeze with my wife, our three children, and dog. I am an avid outdoorsman. I enjoy hunting, fishing, and farming.I have continued to be completely committed to one idea throughout my career — to provide the highest quality, comprehensive dental treatment. I strive to be caring and easy to speak to and comfort all who enter my office. It is important to me that your treatment is pain-free and that your specific needs are attended to during each procedure.
I am also flexible and willing to take whatever steps are necessary to make sure you are cared for. This includes an attention to detail and the use of the newest technologies and techniques that perform up to my high standards. I look forward to each day in the office because of the opportunity and constant challenge of creating long-term solutions for your oral health needs.
Education
Bachelor of Science in Business Administration — University of South Alabama
Doctorate of Dental Medicine — University of Louisville
Continuing Education and Professional Collaboration
I am absolutely committed to providing the best care to my patients and find that my involvement in continuing education and with the professional community is the best way to make that happen. I am especially interested in courses about implant dentistry, chairside CAD/CAM dentistry, and TruDenta™ headache and TMJ relief. I am in close communication with other professionals through my involvement with many professional organizations like the American Dental Association, Florida Dental Association, and Esca-Rosa Dental Society. The continuing coursework and connection to the professional community have helped me stay current with the best dental developments.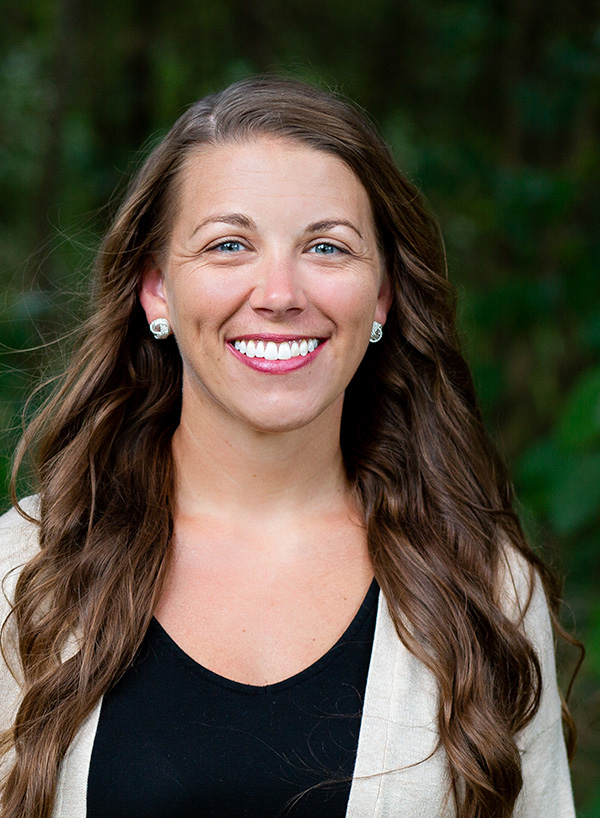 Dr. Brandi Simmons
Dr. Brandi Simmons attended Valdosta State University for her undergraduate education and received a Bachelor of Science in Chemistry in 2007. She then attended the University of Louisville where she received her Doctorate of Dental Medicine. Dr. Simmons focuses on helping patients keep their teeth for life. She takes a long-term, lifetime approach to dental care by choosing to treat the causes of dental diseases, not just the symptoms of them. She loves working with patients as a partner to help them achieve OR keep a beautiful, healthy smile.
When Dr. Simmons is not practicing dentistry, she enjoys fishing, running, the beach, and spending time with her husband and dog.
Education
Bachelor of Science in Chemistry — Valdosta State University
Doctorate of Dental Medicine — University of Louisville
Dr. Aaron Wallender
Dr. Wallender is a board certified oral and maxillofacial surgeon. He is the only pediatric craniofacial surgeon in West Florida and South Alabama. Dr. Wallender is specifically interested in craniofacial surgery, facial reconstruction, bone grafting and implant reconstruction. He has cared for multiple children in his region, as medical director and craniofacial surgeon for the Gulf Coast Cleft and Craniofacial Team.
Dr. Wallender earned his undergraduate degree at Missouri State University and his dental degree through University of Missouri Kansas City in 2008. He completed his residency in OMFS and a fellowship training in pediatric cleft and craniofacial surgery.
His early exposure to the field of dentistry during his externship at Children's Medical Center Dallas lead him to his career choice. "Witnessing the instant transformation in a child's life and the impact it had on their families drew me to pursue a career in the field."
In his free time, Dr. Wallender enjoys endurance sports, water sports and snow sports. Time spent with his wife and children are a priority. His faith is a staple in his life. He is actively engaged in his community and civic service with his church body. Dr. Wallender continually participates in international cleft and craniofacial mission programs, which help to provide free care for the underserved in Vietnam, Honduras, Guatemala, and the Philippines.
"I am used by God to impact people's lives in the healthcare field for God's glory. I have been given the righteousness of Jesus by faith in Him who has overcome sin and death. I love the Lord my God with all my heart, soul, and strength. I am motivated to be part of everlasting change in the lives of my team and my patients. If I am not able to serve and change the lives of those around me through my service, then the impact I have is only on my own life which is a brief flash in eternity."
Dr. Wallender looks forward to serving you soon!