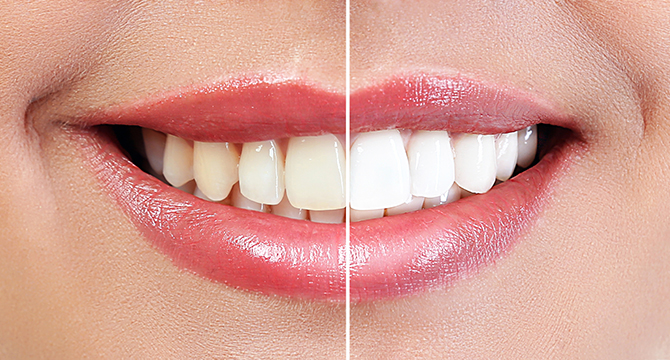 Professional Whitening Methods
Professional whitening makes use of high-concentration bleaching gels that are not available over the counter.
In-Office Whitening — This technique offers the fastest results with the most powerful whitening solutions available. First, your gums and tooth-root surfaces will be covered with a protective barrier to ensure your safety. A thin plastic device known as a retractor will hold your lips and cheeks away from your teeth as a professional-strength hydrogen peroxide gel is applied. The gel will be left on for about an hour. When it is removed, the results will be obvious immediately.
Take-Home Whitening — This is another effective way to whiten your teeth, though you will play a greater role in ensuring the best possible results and several weeks may be needed to achieve your desired level of whiteness. First, a mold of your teeth will be taken and then two thin, flexible plastic mouth trays will be custom-made for you — one for the top teeth and one for the bottom. You will fill the trays with whitening gel and then position the trays over your teeth. The trays are left in usually for about an hour at a time.